This free Courage + Confidence-Building Masterclass is for you if you: 
Have big dreams + goals 
Know you're "special" even if you've lost confidence or struggle with fear + anxiety
Want to leave a legacy
Want to heal your legacy
Have already achieved some success, but deep down, you know you can achieve so much more with the right guidance + mindset
Love being around other women who are amazing + who want to see you shine
Want to go bigger, bolder, brighter, and lighter, no matter your age 
Know you're a leader (or know you want to be a leader!)
Are tired of playing it small; tired of watering yourself down. You're ready to create the life you deserve
Committed to making the world a better place 
Want to help empower others
Want a lucrative and fulfilling career, doing what you love on your own terms
Want to live your best life
Are ready to be in the "inner circle" (psst., birds of a feather flock together. Who are you flocking with?)
Erin Rechenberg,
Master Empowerment Coach Certified with The S.W.A.T. Institute
"I could never begin to express how much Crystal has helped me with my confidence! She has done this by affirming my worth, value, and good qualities and challenging me to rise up and grow where I need to most!"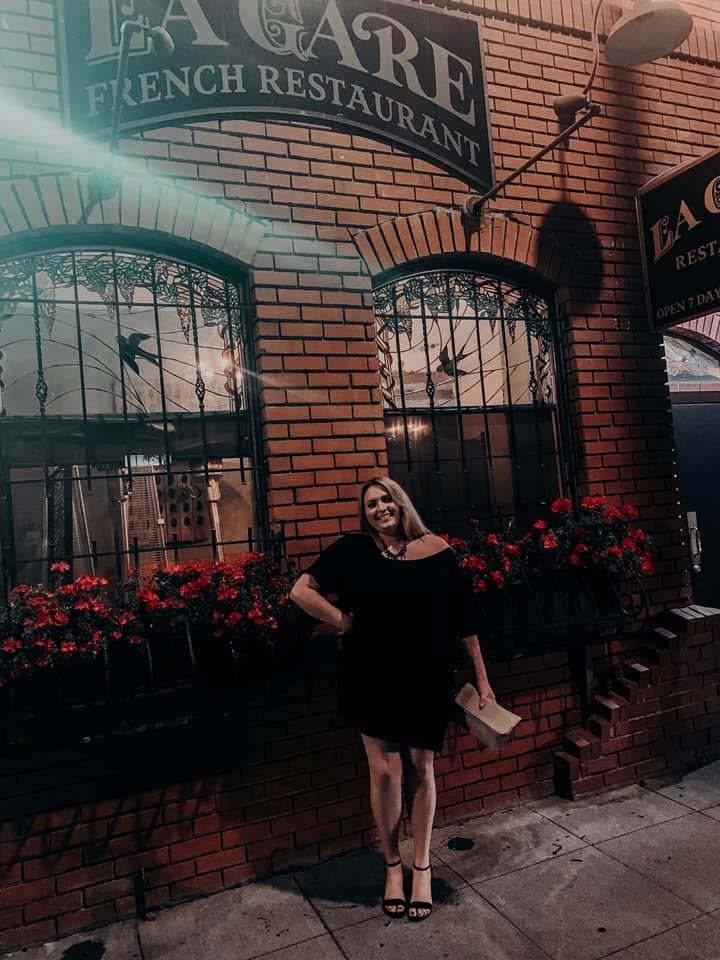 "You gain strength, courage, and confidence by every experience in which you really stop to look fear in the face. You are able to say to yourself, 'I have lived through this horror. I can take the next thing that comes along.' You must do the thing you think you cannot do."
―Eleanor Roosevelt
In this value-packed Masterclass, you'll discover:
The Power of Confidence
Confidence is the superpower that has allowed humans to believe they can do the unthinkable. In fact, research shows that confidence is the only mental attribute that can enhance physical capabilities like power, strength, and speed. Confidence helps us feel ready for life's experiences. When we're confident, we're more likely to move forward with our dreams  and opportunities — not back away from them. And if things don't work out at first, confidence helps us try again.
Why Emotions Impact Confidence
You may wonder why some negative comments or hurtful things don't affect your confidence negatively (in fact, they may even spur you on to prove them wrong!), while other experiences can have devastating consequences on your courage muscle. During this webinar we'll talk about the connection between emotions and your brain and how neurons that fire together, wire together. 
What If You've Lost Your Confidence?
A lack of confidence stems from unresolved past experiences and emotions that have led to you to believe hurtful, unhealthy, or negative things about yourself. If there was one emotion that drives low self-worth, it is shame. The good news is that becoming confident can be learned and embodied as easily as it can be lost. And I will show you how!
Why Women Struggle with the Imposter Syndrome
Imposter syndrome is an internal experience of intellectual or professional inadequacy — self-doubt resulting in anxiety and a fear of being found out to be a fraud. Not only do women suffer the self-imposed doubt of feeling like an imposter, but societal forces and stereotypes can often cause women to second-guess their abilities, compounding and reinforcing those negative self-beliefs. When we carry the imposter syndrome it can deeply affect our confidence + courage.
Who You Surround Yourself With
The great saying "birds of a feather flock together" is so important when it comes to you, your confidence, and creating your best life. Surrounding yourself with positive people is essential. Positive people can have a profound impact on your mindset, mood, and overall well-being. On the other hand, negative people can bring you down and drain your energy. We'll cover the easiest ways to create an environment that serves you.
How To Set Healthy Boundaries
If you listen to the naysayers you will never achieve your dreams. Naysayers are everywhere. They're often 'well-meaning' members of your own family or people you consider good friends who 'only want the best for you' yet often make you feel crappy about yourself. During this final step, I'll show you the kindest and most effective way to set healthy boundaries so you can get on with creating your best life. This step alone is going to dramatically build your "courage muscle."
Join Me in Class and Receive (for FREE):
The Real You Guided Meditation
Designed to help you quickly remember who you really are, especially when the outside world starts beating you down  — The Real You Guided Meditation is the icing on the cake for all of your confidence building efforts. 
Grab this bonus when you join me in class at your scheduled time and discover the 3 simple ways to reconnect with your inner power, remember how amazing you really are, and get back into alignment with your purpose, goals, and dreams. 
Save your spot, show up, and snag this bonus!
I'M IN, CRYSTAL!
Perena Wasterfall, Ph.D.
"Crystal was the bridge that took me from a domestic violence victim to a Ph.D. student whilst supporting me to learn to manage the psychological processes I encountered as I developed my emotional intelligence. You start out aiming for your defined goal; you end up in a totally different place of strength with 1,000 more achievements."
Just a few live comments...
What some top thought leaders say about Crystal + her work...
Joan Borysenko, Ph.D., NYT Bestselling Author​​​​​​​
"Crystal Andrus Morissette delivers insight and interventions that are more than simply helpful; they are life-changing in their clarity and wisdom. I think her work is going to be a game-changer for the world and for women."
Arielle Ford, Relationship + Self-Help Guru 
"Crystal brilliantly explains how our attempts to bottle up feelings of shame, guilt, blame, denial, fear, and anger trigger us to contract into the smallness of who we become when we aren't our authentic Self. She offers prescriptive techniques that bring about the healing process. My sister, Debbie Ford, would be so proud of you, Crystal."
Silken Laumann, 4x Olympic Champion
"Crystal Andrus Morissette helps her clients understand where they may be stuck, how passive communication is limiting the outcomes of their life and gives concrete exercises to unlocking their potential. I have done a significant amount of personal work and extensive education in the area of self-development. Crystal's book, "The Emotional Edge" is one of the best self-help books I have read. Well done, Crystal."
 "Confidence is a reduction of your own interest in whether others are thinking about you and if so, what they're thinking."   ….  "The experience others call confidence you experience as being at ease, fully yourself, and not self-conscious but rather task conscious."
―Augusten Burroughs, "This Is How"
Who is Crystal?
From a turbulent and painful life growing up to coaching A-List celebrities and running an empire, Emotional Age and Communication Expert Crystal Andrus Morissette is a worldwide leader in the field of self-discovery and personal transformation.
Now, at 52 years old, Crystal is able to reflect on her successes and struggles and can help you, too, realize what your greatest joys are and how to create more of them in your life!
A five-time international best-selling author, Crystal is a media darling and has been featured on hundreds of TV shows, websites + podcasts, including Oprah.com. 
Crystal is not only the founder of Empowerment Coaching; she is also the founder of the S.W.A.T. Institute (Simply Woman Accredited Trainer) — an empowerment coach certification exclusively for women in over 45 countries. The S.W.A.T. Institute is rated #1 on Google globally for "empowerment coaching." Crystal is also certified in nutrition, sports medicine, and yoga.
On a more personal note, she's the mother to two gorgeous grown women — Madelaine & Julia Dantas — STARS in their own making! She's married her love, Aaron James Morissette, since 08/08/08. They live in Southern Ontario, Canada, with their fur babies and a flock of singing canaries in a fairy-tale-looking house!
Grab Your Spot Now
Develop unwavering confidence in yourself and who you are as a person, so you can handle any situation with ease – even in the eye of the storm!
Reroute misdirected fear and anger and use it as jet fuel for success!
Learn how to silence all the outer noise so you can believe in yourself and show up as your most beautiful, energized, and empowered Self!
SIGN ME UP!
Eliza Lowther Hadley,
Master Empowerment Coach Certified with The S.W.A.T. Institute
"Crystal exudes vulnerable confidence. She doesn't fake it til she makes it…she IS it. When she shares, she shares all of herself…even if she thinks it's messy. Observing this authenticity from her has encouraged me to be confident in all my untidy glory. She sees you as you really are. Working with Crystal continues to be a safe place to be me and to grow in confidence."
 "Happiness and confidence are the prettiest things you can wear"
― Taylor Swift