The
Personal Empowerment Coach Certification
YOU'VE BEEN WAITING ALL YEAR AND THE TIME IS FINALLY HERE! ENROLMENT IS CLOSING SOON! 🕐
Learn More Now!
Penny Norkett
"What a truly powerful transformational course! I went from working in a basement as a bookkeeper, facing the back wall, hiding behind my computer to finally acknowledging myself and how much I have to offer the world. I gained the courage to believe in myself which has lead to me becoming an author, speaker, coach and my latest discovery an artist."
Nicole La Roche
"Becoming a certified Empowerment Coach with The S.W.A.T. Institute was about taking a bold step forward to create a career that I love, always wanted, and I'm excited about. To be able to step into the calling that I was destined to have, to become an agent of change for others--all the while creating a credible, profitable coaching business that gives me the freedom to work the hours I want to have the lifestyle I've always desired--is why I signed up."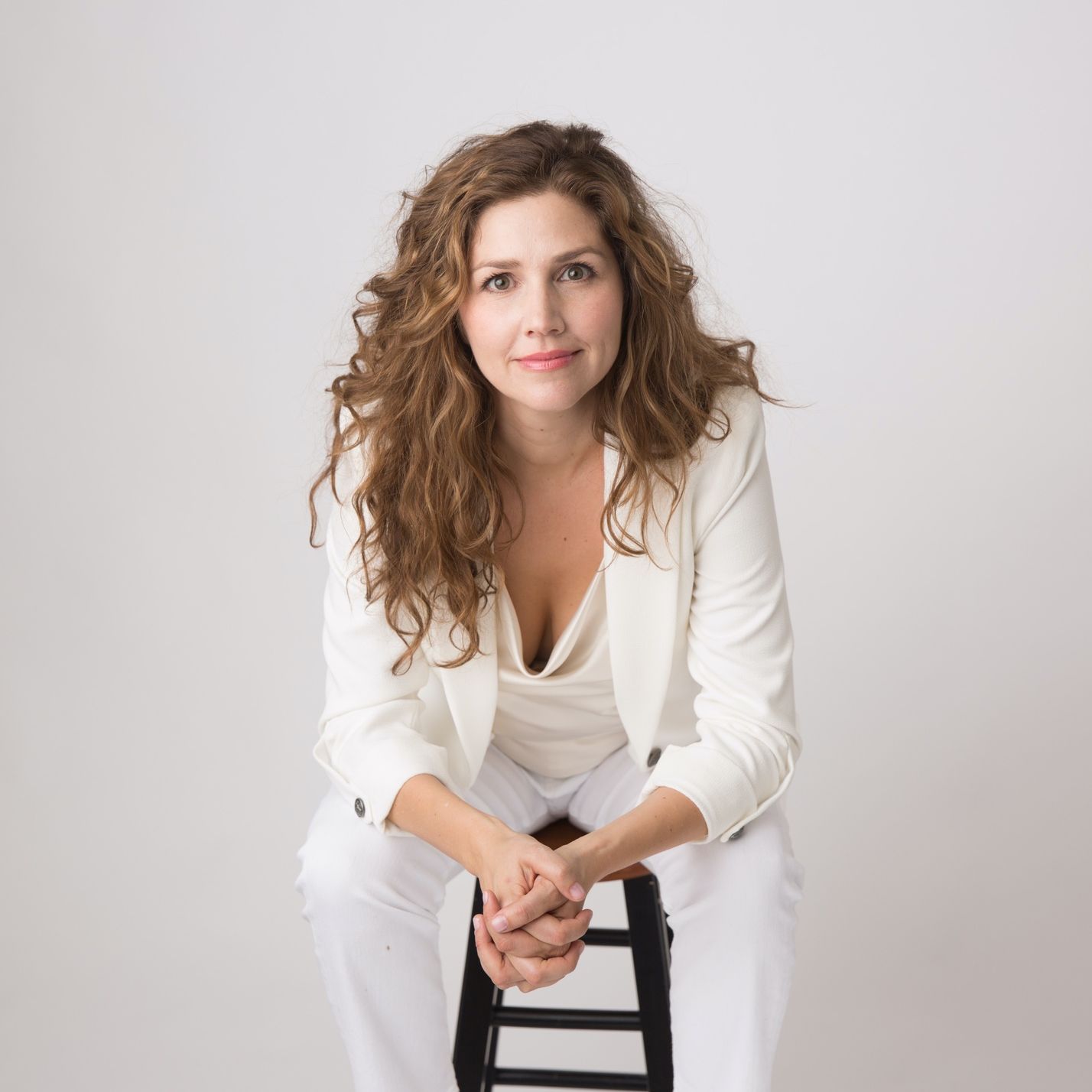 Sacha Sterling
"Getting certified and launching my coaching business with The S.W.A.T. Institute's structured support allowed me to build my confidence and develop my voice in a way that was really fun. It also provided the safe space to go deep and to really look at some of my old wounds, traumas, and stories that I needed to let go of to step into the next version of myself."
How does the Personal Empowerment Coach Certification work?
The Personal Empowerment Coach Certification (PECC) is the #1 online Empowerment Coach Certification for women on Google worldwide. It's designed to take students through the curriculum over a 6-month span. However, you have up to 12 months to complete it if you'd prefer to work along at your own pace.
Led by bestselling author and the founder of Empowerment Coaching, Crystal Andrus Morissette, our certification features a weekly live class with Crystal, 30 hours of real coaching calls to be studied, weekly notes and PDFs, assignments, a beautiful online community of support and sisterhood, and so much more.
One of the many things that set this certification apart from the rest is the 30 hours of practice coaching calls arranged by our team that you must complete before graduating. These calls are listened to and marked, and you're even given the opportunity to chat with your professors about your progress and receive constructive feedback.
Whether you want to become the best coach you can be or just the most empowered, confident, and happiest version of yourself in your own life, we've got you.
What's in the Curriculum?
Module One: Building the Foundations of Empowerment Coaching
The learning objective of the first module is to introduce the students to Empowerment Coaching and the basic tools of this specific coaching method.
In this module, students will be invited to master the basic framework of Empowerment Coaching, which includes:
The Map of Empowerment
The Concept of Coaching from the Body, Not from the Head​​​​​​​
Working With Parts 
This module takes the students in detail through the most crucial emotional levels on the Map of Empowerment, such as Shame, Guilt, Apathy, Grief, Fear, Desire, Anger, Pride, Courage, and Neutrality, and offers specific coaching strategies and interventions for each of these levels. There are 24 lessons in Module One.
Module One offers a vast opportunity for the students to listen to practical examples of "real life" coaching sessions, which is an invaluable component of the program. Also included are video lectures on each emotional level, a live weekly call where students can chat with their professor and a private Facebook Group for fellow "student empowerment coaches" to share, connect, and support each other.
Module Two: Boosting Your Coaching Toolkit
The objective of the second module is to build on the foundations laid out in Module One so that the students can further hone and expand their coaching skills.
This module also incorporates some of the more general topics in coaching such as how to structure the coaching sessions or how to build rapport with a client.
The aim of Module Two is also to prepare the students for some unexpected or more challenging circumstances in coaching such as coaching a client with a different cultural background or a client that has just lost someone they loved and is in "the eye of the hurricane," so to speak. There are nine lessons in Module Two.
Module Three: Putting Your Theory into Practice - Your 30 Mentorship Coaching Calls
The objective of the last module is to have the students do their own coaching and practice all the skills and techniques they have learned throughout the course while coaching their own clients. The clients will be provided by the S.W.A.T. Institute through the Mentorship Program that enables women from any part of the world to get free coaching. This is a beautiful opportunity for our students to hone their coaching skills.
Section 1: What you need to do to start your Practice Coaching
The objective of this section is to cover the logistics side of the coaching practice so that the coaches in training have everything set up and ready before they start their practice coaching.
Section 2: The Critique session
As soon as students have completed approximately half of their practice sessions (10-15 practice sessions), they select three of their calls and submit them to their Professor of Coaching who will review them and schedule a critique session with them. The objective of the critique session is to give them feedback on how they have been doing thus far.
Section 3: Final Exam Assignment
The objective of the Final Exam is to put everything together for the students – both the practical as well as the theoretical side of the training.
In order to do that, they are required to:
Submit another set of their coaching calls
Answer a set of questions about Empowerment Coaching
"This program is life-changing."
"I went from disempowered, lost and confused, to empowered, highly motivated and running two businesses within a year. I highly recommend this transformational program to any woman who wants to up-level their coaching game and thrive in their work and life!"
Jessie Chiang
Take advantage of these incredible bonus gifts!
A 60-minute Private Coaching Call with Crystal
Regularly $550
This is a 60-minute private, 1-on-1 coaching call with our founder as she supports you in whatever obstacles you're facing in your life. Crystal's private coaching is very exclusive, but she's opening this up to you and opening her calendar to ensure you speak within the next 4 weeks. Let's get you booked in!
Included at no charge!
The Fast-Track Emotional Edge Course
Regularly $797
Get the course that started it all! Featured on Oprah.com three times, The Emotional Edge will teach you about the three main Emotional Age Archetypes: the Parent, the Child, and the Adult as well as how to heal and integrate them into the wholeness of your life. This course includes instant access to twelve 90-minute lessons with Crystal, as well as additional guided meditations and an invitation to our private Facebook forum, where you can share, heal, commiserate, and celebrate. 
Included at no charge!
Crystal Andrus Morissette, Founder and CEO
International best-selling author, Emotional Age and communication expert, and women's advocate Crystal Andrus Morissette is a worldwide leader in the field of self-discovery and personal transformation. She is the founder of the S.W.A.T. Institute (Simply Woman Accredited Trainer), an empowerment coach certification exclusively for women that is in over 45 countries that she created with fellow female visionary + Crystal's mentor, Louise Hay, back in 2009.
Crystal overcame seemingly insurmountable odds — her parents' turbulent divorce, sexual abuse, sexual assault, abuse, homelessness, cervical cancer, a traumatic head injury, and more — to create a life of joy and purpose. Now, she is helping women all over the world to do the same. Crystal has appeared on Oprah.com, the New York Post, Fox TV, the Daily Mail, CBS Radio, CTV, CityTV, Global TV, Slice TV, the Globe and Mail, and the Toronto Star. 
Crystal is the author of several best-selling books, including "The Emotional Edge" — featured three times on Oprah.com She is also certified in sports medicine, nutrition, and yoga.
Crystal has been nominated as Canada's top female entrepreneur over 10 times by the Royal Bank of Canada. She was a specially selected trainer for the Canadian-Ontario Job Grant program and has helped other female entrepreneurs reach 7-figure status. 
On a personal note, she is the loving mother to her grown daughters, Madelaine and Julia, and has been married to Aaron Morissette since 2008. She lives in a grand 200-year-old farmhouse in Southern Ontario and has two furbabies and a flock of singing canaries.
30 Recorded Coaching Calls
Over 30 "real" coaching sessions with real clients for students to listen to the empowerment process in application & not just theory.
Access to Weekly Live Classes
Six months of weekly live and interactive classes with Crystal Andrus Morissette where you can raise your hand, ask questions, better understand the concepts, and get to know your classmates and professor.
Notes for Every Lesson
Notes and handouts for every lesson to help you further understand the empowerment coaching curriculum.
Top Notch Books
Top-notch coaching books and carefully chosen assignments to assist you in understanding the empowerment process, and learning how to implement it in your life and the lives of others.
30 Practice Coaching Hours
The S.W.A.T. Institute provides these 30 practice mentorship coaching calls which help students mentor strangers rather than crossing the boundary into coaching friends and family members.
Real Professors
Real professors who listen to students "practice coaching calls," and offer a one-on-one critique call for each student to laser in on areas of strengths and weaknesses.
Grading + Feedback
The student's final assignment is graded on the quality of their submitted coaching calls as well as their written final exam. During your 1-on-1 Critique Session, you'll get the chance to receive feedback on your strengths and areas of improvement in real-time.
Supportive Community
A beautiful lifelong community of sisterhood and support, through our private Facebook Group where students can connect with each other for questions and encouragement.
Mentorship Coaching
A lifetime of Mentorship Empowerment Coaching to get one-on-one support at no additional cost. In fact, part of your requirement to graduate is to also experience coaching yourself. We believe being mentored by at least two different coaches (six calls in total) will help you understand the coaching process from the perspective of the client.
Beautiful Diploma
A beautiful diploma with the official corporate seal, printed, and mailed to you upon completion, ready for framing. Upon graduation, you can also apply to the American Association of Drugless Practitioners for an additional designation. 
"The S.W.A.T. Institute's coaching program was one of the best experiences of my life."
It not only helped me transform my life, but in the process, I realized my true gift to the world. I realized that I was a lightworker and that my work was needed in the world. The S.W.A.T. Institute and Crystal Andrus Morissette gave me hope when I could not find it any other place."
Nancy Depina Araujo
Mentorship Coaching
Upon enrollment, you'll be partnered up with your very own Mentorship Coach. You can use your sessions as coaching calls, or you can use this time to ask questions, and learn more from a coach who has already been through the program! You have lifelong access to Mentorship Coaching.
Live Classes
During your weekly live class, you'll be able to "raise your hand," ask questions, and get to know your professor and classmates. Even though these classes are virtual, you'll feel like you're in a real classroom! These classes are also recorded if you can't make them live.
Our Private Forums
Be apart of a beautiful sisterhood of women through our online Facebook forums, where you can ask questions, and be supported through your studies and your life. Our community is truly one of the best aspects of The S.W.A.T. Institute, with many of our students turned lifelong friends.
Email Support
Still have questions? No problem! Send our team an email and we're more than happy to assist you! Whether you have questions about the program, the classes, your payments, or more, we've got you covered.
Simply Woman Magazine
Need help expressing your voice, getting exposure, and broadening your reach? Our online magazine, Simply Woman, is the perfect place to do just that! With writers such as Arielle Ford, Crystal Andrus Morissette, Colette Baron-Reid, Deb Shapiro, and others, this magazine is making waves as a global coalition and celebration for women's rights, needs, wants, and dreams.​​​​​​​
Learn More
Chat with Crystal
On the first Friday of every month, Crystal Andrus Morissette opens her lines for a full hour of anonymous one-on-one coaching free charge, during the live recording of our podcast, Chat with Crystal. You can call in and get the support you need, or if you'd rather, just be a fly on the wall during a real coaching call with our founder, and the founder of Empowerment Coaching.
Learn More
When Does it Start?
Our next Personal Empowerment Coach Certification (PECC) semester starts LIVE on Thursday, September 21st, 2023, for 16 live video classes until February 2024.
This Certification is designed to take students through the curriculum over a 6 month span, with weekly live and interactive classes. Though, you have up to 12 months to complete it, if you'd prefer to work along at your own pace.
Once you've registered, you have lifelong access to weekly live classes and support. Registration is closing soon, but there's still time to join us!
PECC runs live once per year. 
Are you living your passion? Aligned with your purpose? Satisfied with how much money you're making? Content with your current level of influence and impact?
Do you feel like in your heart of hearts that you are making the difference that you were born to make?